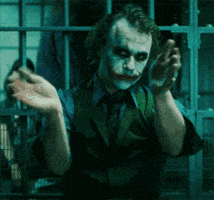 Comcast employee, three-term Florida Republican congressman and failed human being, Joe Scarborough, is very concerned that appointing Pam Gellar's wingnut spirit animal to the position once held by Thomas Jefferson and George Marshall would be, y'know, a
bad
thing:
Is John Bolton really the front runner to be selected as Secretary of State? God. I hope not.

— Joe Scarborough (@JoeNBC) November 14, 2016
John Bolton's ties to Pamela Geller would only further inflame charges that Donald Trump is pandering to the Alt-Right.

— Joe Scarborough (@JoeNBC) November 14, 2016
Golly, Joe, they're not
"charges"
. They're
facts
.
With a song in their hearts and their eyes wide open, your party finally got it's wish and elected their very own American Mussolini.
Your
party did that. And yet now, shockingly, many of your caste seem to be getting all nervous and sweaty and apprehensive about the decisions that your President-elect is making.
Of course, John Bolton is not
my
dream date, nor is a Neo-nazi like Steve Bannon, nor any of the other con men. jackbooted lunatics, perverts and freaks that Don the Con has lined up to run his government, but they sure as shit are a hit with
your
people, Joe, so why the long face?
It's fucking Conservative
Christmas
for you and your party, Joe -- this is
every single thing
your wingnut cronies have ever dreamed of, gift-wrapped, all at once and supersized. I mean, when you and the rest of the leaders of the GOP decided to win elections, boost your ratings and fatten wallets by building monsters and conjuring demons, where did you think this was all going to end?
You
won
, Joe. Day One of your 1000 Year Conservative Reich is finally at hand.
So why aren't you celebrating?
Why so serious?
And why all the angst from Lords and Ladies of Both Siderism?
This is also what
you
wanted, David Brooks, Matthew Dowd, Peggy Noonan,
Maureen Dowd
, Ron Fournier, Mark Halperin, etc an nauseum. For years you've spent your precious time and talent whamming tirelessly away at the idea that there was
no real difference
between Left and Right, or between Democrats and Republicans, or Clinton and Trump. And every time you opined thus, you were building the royal road to this very moment.
Because why not vote for a lying, fascist predator who is in the pocket of one of our strategic opponents when the only alternative the K'rupt Duopoly offers is just as bad or maybe even worse!
Why not turn over the most powerful government in the history of the world to the embodiment of the racism, paranoia, staggering ignorance and petty, whiny grievances of every meathead on the Right because emails!
Congratulations, Both Siderists: you got the horse race that you were begging for
and
you got to keep your phony-baloney jobs, so why are you crying into your beer?